News Updates and Website
Please keep checking the notice boards at the club and visiting the website, the Twitter Feed is updated almost everyday with the latest news and info. If you follow the club on Twitter you can also get the updates when you're out and about. If you have news, match reports, photos or events to publicise please contact Jeremy Smith. See News and Events.
Wimbledon Tickets
As a Full Member – paid up by 1st March and having signed up to British Tennis (affiliated to CTC and 'opted in' to the ballot) – you have a chance to buy Wimbledon tickets through our Club draw, details will be displayed in the Clubhouse. Sorry this is not available to children under 9.
Stringing Service
Jono offers an expert and speedy racket stringing service. Contact Jono here.
---
Useful Offers for Club Members
10% Club Discount at D&J Sports.
75 Cricklade St   Cirencester   Gloucestershire GL7 1HY   Tel: 01285 701022
---
Club Play and Etiquette
Players coming to Club Sessions don't have to be of team standard but do need to have a reasonable playing ability. They need to be experienced enough in doubles to make the games enjoyable not only for themselves but for other Club Members and be able to play appropriately, allowing for the various standards and ages of players.
When play is in progress please do not walk behind the courts and make sure all mobile phones are switched off. Smoking is not allowed.
Courts
Please help us look after the courts by wearing proper non-marking tennis shoes – loosening the nets after play and remembering to switch off the floodlights at the correct time. Please do not take food or chewing gum onto court. Dogs, bikes and skateboards are not allowed.

Floodlights
Floodlight tokens, costing £3 for 45 minutes can be purchased from:
a) D&J Sports, Cricklade Street, Cirencester,
b) Committee members.
Floodlights must be turned off by 10pm between 1st April and 30th September and 9pm between 1st October and 31st March. Failure to strictly observe the 'lights-out' timings breaches the agreement with our landlord. (During the winter, for Wednesday Clubnight and Friday Mixed matches, we have special permission to keep the lights on until 9.30pm)
In Winter the floodlit courts can only be booked between 6pm–7.30pm and 7.30pm–9pm.
Clubhouse and Toilet
There is hot and cold running water in the clubhouse and a nice new toilet behind the clubhouse. Please help us keep the clubhouse tidy and use the recycling bins for cans or plastic bottles. After matches all food must be taken away as we have problems with mice. Please empty the waste into the red skip by the cricket club. Please take glass bottles home for recycling. There are replacement bin bags under the sink.

First Aid Box
There is a First Aid Box in the cupboard next to the sink and an ice pack in the freezer section of the fridge. If you use anything that needs replacing, please leave a message for a Committee Member. Go to contact details. If you call an ambulance the nearest post code is GL7 1UT and we're in Cirencester Park, entrance off the Stroud Road.

Security and Parking
In the interest of all members, please ensure that you lock all entrance and court gates if you are last to leave – or if you find someone has left gates open. PLEASE LOCK UP WHEN YOU LEAVE! Please avoid parking on the grass, unless the car-park is full.
Clothing and Shoes
Please ensure that you, your guests and family wear suitable-for-tennis clothing, which excludes jeans and other non-sports clothing. Shirts must not be removed. Black soles or ridged shoes are not allowed as they could mark or damage the court surface. You can draw the curtains and use the clubhouse to change.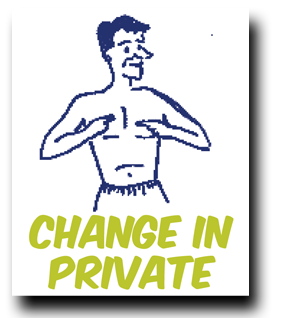 Lost Property
Please place any property found on or around the courts in the Lost Property box. If valuables such as money, rackets or keys are found, please alert a Committee Member immediately so these can be taken into safe custody. Please note that the Club cannot accept any responsibility for member's property left at the Club. Unclaimed items will be taken to a charity shop or thrown away at the end of March/June/September/December.
---