Cirencester Tennis Club is a great place for junior players, whether you are an aspiring Wimbledon champion or just looking to enjoy the game. All ages and standards of player are welcome! Junior membership is £54 for juniors under 19 on 1 January 2019 and £37 for children under 10 on 1 January 2019.  Please Scroll down to bottom of page for more information on junior membership, news letters and policies.
For our latest Newsletter and to read about Junior activities please click on the following link: Junior-Spring-Newsletter-2019
Events:
June 1st – Road to Wimbledon
June 23rd – Junior Club Championship
August 31st – Junior Mira Tournament
---
Mira Tournament 2018
This year's Junior Mira Tournament was held on 9th September, the sun was shining and we had a wonderful group of hugely enthusiastic players ranging from 7 – 15 years old.  Not only did they play some fabulous tennis, but impressed us enormously with the consideration they showed towards each other on court, whatever the level of play or age of their partner / opponents.  They should all be very proud of themselves. We were treated to some great rallies and excellent serving; so fantastic to see the juniors putting into practice the skills they learn in their lessons.  This year's winners were Ben Woodcock and Jess McKenzie, well played!
We would like to thank everyone who came along and supported the tournament and we hope that both the tennis and delicious cakes were enjoyed by all.  Finally, and most importantly, a huge huge thank you to Jono who gave up his time to come and run the day.  We couldn't have done it without you Jono, thank you!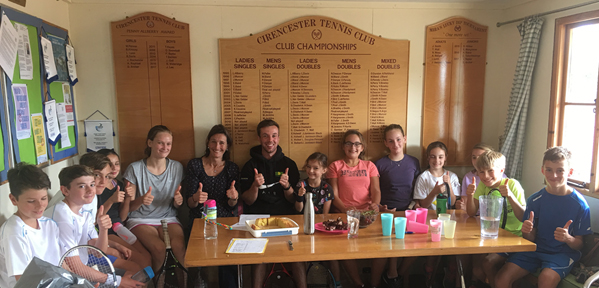 ---
CTC Junior Tournament 2018
Saturday 17th June, the sun was shining and every court was occupied by our wonderful juniors taking part in the tournament under the close eye of Jono and Zac. This was a fantastic afternoon of junior tennis played with brilliant enthusiasm and fair play with everyone showing great support to the players within their groups. Many spectators commented on the quality of play they were watching – the standard was certainly very impressive. Most importantly, all the children seemed to enjoy themselves. We would like to thank all the children for taking part in the tournament as it would not have been possible to run it without them coming along.
The winners were:
Boys U14 Archie Baker
Girls U14 Sephy Archer
Boys U12 Thomas Warren
Girls U12 Katie Serle
Boys U10 Benedict Wateridge
Girls U10 Poppy Baker
U8 mixed Lollie Walker – congratulations to you all!
Many thanks also to our coaches for all their input, the parents who came to support this event and to DJ Sports who so very kindly donated the prizes.
Keep practicing and we look forward to seeing you back on court for the MIRA tournament, Sunday 9th September.
---
Road
to
Wimbledon
The tournament was held on 3rd June 2018. Twelve competitors took part, the sun was shining and we had lots of spectators watching the juniors show off their tennis skills. A big thank you to Adam for ensuring the tournament ran smoothly. Our girl winner was Anya Pereira with runner up Decima Archer, and our boy winner was Will Pereira with runner up Archie Baker. The winners will now go on to the county finals to play for a place at Wimbledon. Good Luck in the next round!
---
Penny Allbery Award winners 2017
Congratulations to James and Decima for winning this years Penny Albery Award. They have received the award for the dedication and commitment they have given to their tennis and our club.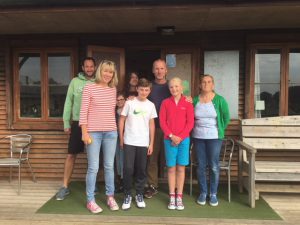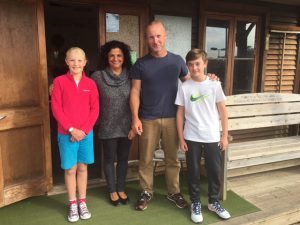 ---
Information and Policies
As a junior member, you have discounted coaching rates, free access to courts (with some restrictions) and you can take part in the club ballot for Wimbledon tickets (age 9+).  We hold various social events throughout the year. For competitive players there is plenty of opportunity: We enter the Aegon Junior Summer league- Stage a Road to Wimbledon competition – Run mini events.
Junior members may register to book courts.  This can be as an individual  junior membership or as part of a family membership. All that is required to register is a unique email address.  Any junior member wishing to register to book courts should email membership@cirentennis.net. Please note this does not include child members and that juniors cannot book courts weekdays between 6-9pm;
For general information on Juniors please click on the following link: Junior-info-2018
For information on Welfare Officer and general Junior policies please click on the following link: Junior Policy Information